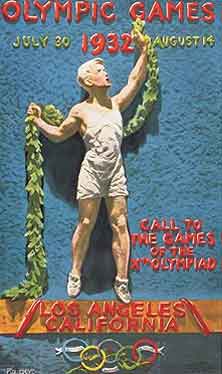 Great Depression lifted by Babe Didrikson and a $1 million profit
A worldwide economic depression combined with the distance helped keep the numbers down at these Games to the lowest since 1904 and the International Olympic Committee supplemented the costs for the athletes by providing help with transport and food.
But the perfect weather and the buoyant atmosphere of the first Olympic Village helped make them a success. The Village, though, was open only to male competitors with the 127 women being housed in local hotels.
There was a scandal on the eve of the Games when Paavo Nurmi, the great Finnish runner and winner of a record nine gold medals in the previous three Olympics, was banned by the IOC.
The Finn had claimed travel expenses to fund his journey to a meeting in Germany and the IOC prevented him from adding any more Olympic medals to his impressive tally.
The decision was not a surprise to everyone. "Nurmi has the lowest heartbeat and the highest asking price of any athlete in the world," said one meeting promoter.
Babe Didrikson replaced him as star of the Games. The American qualified to compete in five events but was allowed to take part in only three. She thrilled record crowds of 105,000 in the Los Angeles Coliseum by winning the javelin and setting world records in the hurdles and high jump.
After the Games she too was stripped of her amateur status for appearing in a car advert. She later became the world's best female golfer and was voted the greatest female athlete of the first half of the 20 th century by Associated Press.
Significant changes were made in technology during these Olympics, with the use for the first time of a photo finish camera and automatic timing for track event.
Another new introduction of these Games was a three-level podium for the medal winners.
When it was all over, despite the Great Depression, the Games had made a profit of $1 million.
Date Games held: July 30-August 14
Number of nations represented: 37
Number of competitors: 1,328 (127 women)
Number of medal events: 116